We have temporarily suspended narcotics K9 detection services until September 2021.
Today the reality of drugs and/or explosives in our children's schools and in public and private venues have become rising concerns. As more and more school districts seek ways in which they can deter substance abuse and threats of violence, they pursue the experience and knowledge of K9 detection teams.
VIRTUS K9 Detection Teams are excellent tools used to deter the use of drugs or dangerous and hazardous substances in sensitive environments such as in schools, in public indoor/outdoor venues and in the workplace. Dogs can detect the presence of narcotics, guns or explosives and react with a passive response that is read by the handler. VIRTUS K9 handlers are experienced in operating in sensitive locations and keeping the distractions to your organization to a minimum. When you retain VIRTUS K9 teams to search your site, a professional K9 team will arrive at your location, in a late model unmarked, climate-controlled SUV with highly trained and certified Detection K9 teams. We use breeds such as Labs, Malinois and Shepherds.
All of our K9's live in a family environment. They are sociable and typically enjoy being around people.
VIRTUS K9 Handlers are located in Springfield, Missouri. They have over 50 years combined experience in K9 Operations, Training, Military, Security and Law Enforcement. All K9 teams have undergone extensive training and are certified in the detection of explosives or narcotics.
VIRTUS Offers K9 Detection Teams That Are Trained And Certified In The Areas Of:
Narcotics Detection

Explosives Detection

Weapons and Explosives

Article Search

Tracking and Apprehension

Patrol

Protection
Narcotics/Illegal Drug Detection Dogs
VIRTUS Narcotics K9 Detection Teams can detect the following odors with a passive alert:
Marijuana

Heroin

Cocaine

PCP, LSD

Methamphetamine and derivatives
VIRTUS can provide Narcotics K9 Detection Teams that can be incorporated into your existing Security or Protection Detail. VIRTUS Narcotics K9 Teams can be used for the detection of drugs and narcotics in Educational, Commercial/Business or Residential settings.
School Districts and Educational Institutions
Children are our future. Keeping them safe and out of harm's way in their academic environments is paramount. It is our duty to keep the halls of our learning institutions free of illegal drugs and narcotics. The use of K9 detection dogs in the schools have proven over and over again to reduce the infiltration of narcotics in and on school grounds. School districts who utilize K9's regularly tend to see substance abuse and drug related issues on school grounds decrease substantially. The use of K9 detection teams makes these institutions safer and better places for our children to learn.
Business/Workplace
As an employer, manager or business owner you have the legal right and the obligation to ensure that your workplace is drug free. In many circumstances it is your duty and responsibility to maintain a safe workplace. Providing a drug/narcotic free workplace is therefore, crucial. Conducting K9 Narcotic searches at your place of business reduces your liability and demonstrates due diligence that you are proactive in maintaining a drug free work environment. We recommend that periodic searches be done at random dates and times without notification to employees.
In the event of an alert, the VIRTUS Narcotics K9 Handler will notify you of the suspected location of the drug/substance. The VIRTUS Handler will not physically search, come in contact or dispose of any substance. The results of a search will remain confidential. No law enforcement agency will be contacted by VIRTUS. Law enforcement notification or involvement will be left to the client's sole discretion.
Residential
VIRTUS can provide Narcotics K9 Detection Teams to search a residence, business or vehicle that is believed to be a location for hidden drugs or narcotics. Parents, Guardians or significant others who suspect that a family member or loved one is using illegal drugs/narcotics often feel that they have no way to prove it. VIRTUS can conduct a low profile and confidential search, without law enforcement involvement. VIRTUS K9's will conduct the search of suspected areas, which can confirm or alleviate your suspicion. The results can help build trust and family relationships and/or bring to your attention a potential problem within your home and family. Did You know detection dogs can support your family and friends as they recover from drug addiction and substance abuse? Our detection teams can search a single-family home or a rehab facility to aid loved ones on the path to recovery. We're happy to walk you through our approach.
Substance Abuse Treatment Facility
We help you, so you can help others. If you own or manage a drug treatment facility, you know the empathy those in recovery need, including the removal of any risk of relapse due to the presence of illicit drugs within the environment of the treatment center.
In the event of a positive alert, the K9 Handler will notify you of the suspected location of the drug/narcotic in a passive non aggressive manner. The K9 Handler will not physically search, come in contact or dispose of any substance. The results of a search will remain confidential. No law enforcement agency will be contacted by VIRTUS. Law enforcement notification and involvement will be left solely to your discretion.
VIRTUS Business And Residential Narcotics Searches
Remain Discrete, Confidential And Private

Completely Confidential Bound By A Signed Non-Disclosure Agreement

Non Invasive

All K9 Searches Will Be Done With The Client Present

K9 Searches And Done With The Client's Confidentiality And Privacy In Mind

Support Your Family And Friends As They Recover
Who Utilizes VIRTUS K9 Detection Services?
Educational Facility's/School Districts

Event Promoters

Parents

Municipalities

Businesses Of All Types And Sizes

Substance Abuse/Treatment Facilities

Correctional/Detention Facility's
Today's global climate requires we take all necessary precautions to prevent acts of domestic and international terrorism.
Explosive detection K9 (canines) are known worldwide for their accuracy and dependability. VIRTUS is dedicated to deploying only the very best Canines and Handlers. VIRTUS realizes that anything less has the potential to result in loss of assets, cause injury or even loss of human life.
VIRTUS K9 Explosive Detection teams are trained to detect the specific scent of a variety of explosive materials. Our dogs can detect approximately 15 different combinations of explosive materials. They can detect both trace samples and bulk samples along with weapons and ammunition.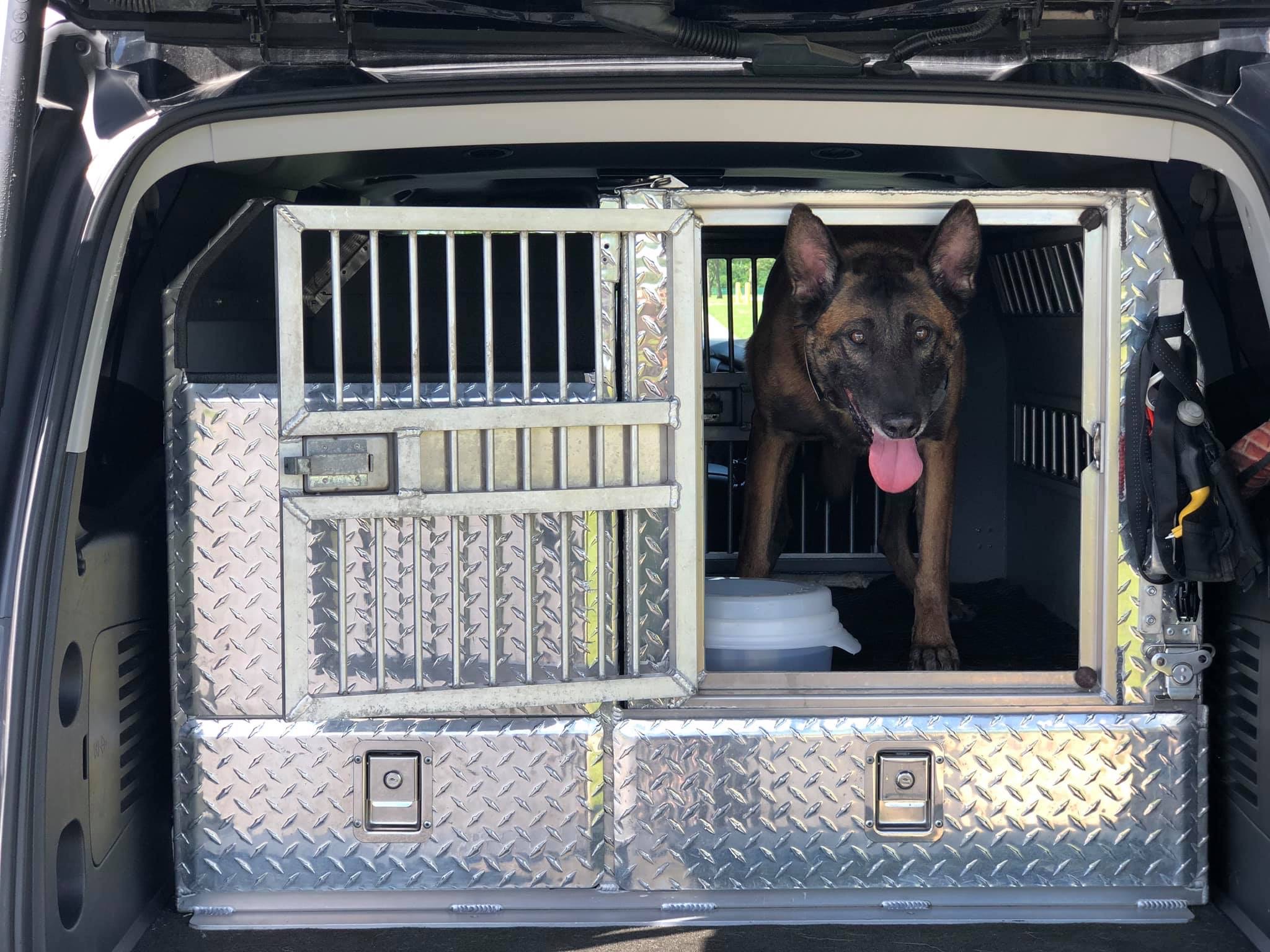 VIRTUS Explosives Detection Dogs "EDD" Dogs Are Trained On The Following Substances:
TNT

PETN

RDX

Composition B
Nitrocellulose Propellants
Propellant

Ammunition

Nitrocellulose

Ballistite
Ammonium nitrate
EDD Teams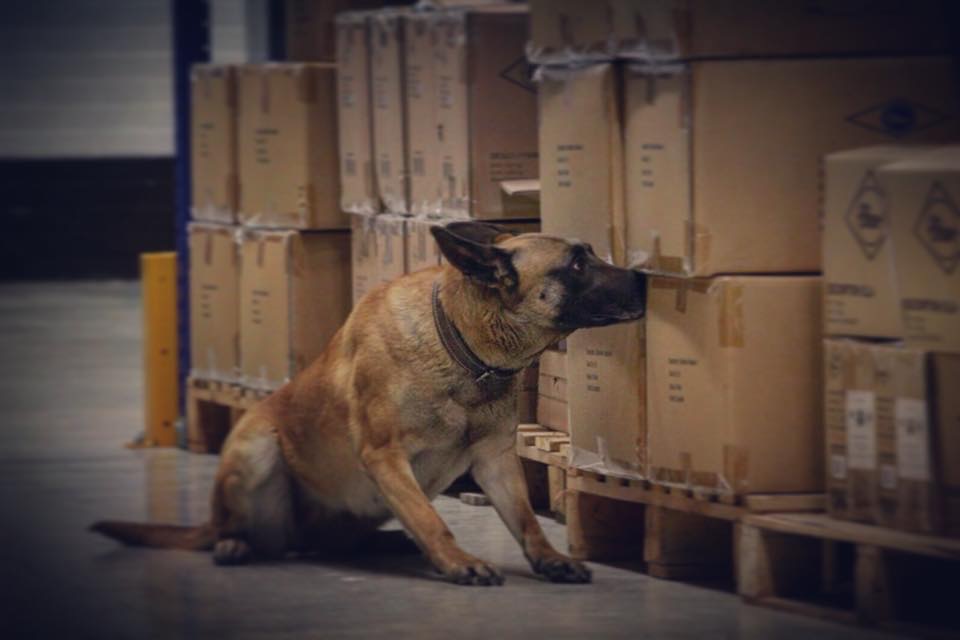 VIRTUS can provide Explosive K9 Teams that may be incorporated into your existing Security or Protection Detail. The deployment of a VIRTUS K9 Explosive Team creates an effective tool that can act as a deterrent to criminal activity as well as provide an effective and cost efficient way to search potentially dangerous areas.
VIRTUS can provide K9 Explosive Detection Services to the following:
A Response To A Threat
Personal; Group / Affiliation / Specific

Business; Retail / Wholesale / Manufacturing / Refinery
Enhance Existing Corporate Security
Article and Baggage Search

Establish a Safe Perimeter/Event/Meeting/Conference

Vehicle/Aircraft/Watercraft Search

Indoor Area Search
Personal, Executive, VIP And Dignitary Protection
During Travel

Meetings/Conference

Office buildings

Residence

Hotel/Lodging

Transportation

Vehicles

Aircraft

Watercraft
Political Gatherings And Functions
Religious Gatherings
Churches

Synagogues

Temples

Conferences/Special Events
Educational Institutions
Public Schools

Private Schools

Colleges/Universities
Sporting Events
Professional

Collegiate

Youth
Business Gatherings
Banquets

Conferences

Conventions

Trade Shows
Entertainment Events And Venues
Concerts

Plays

Musicals

Festivals
Why Employ a VIRTUS K9 Detection Team?
It has been estimated that a dog's olfactory system is 10 thousand to 10 million times greater than that of a human. A dog has 220 million scent cells as compared to about 5 million for a human. Dog scent cells line the canine mucous, a membrane at the rear of the snout, which is folded so many times that, if smoothed out, it would be larger than the dog's body.
Rapid: K-9 detection is the only readily available tool that can detect target odors "real time."
Mobile: K-9's can interrogate larger areas in a given period of time than any other method.
Versatile: Explosive Detection Dogs (EDD) can detect a wide spectrum of substances.
Focused: K-9's can detect target odors in a very "odor noisy" environment, which often compromises the effectiveness of electronic sensors.
Able to Find Source: Only K-9's can track chemical vapor to its source; no instrumental device presently is capable of doing this.
Selective: K-9's can discriminate between very similar chemical compounds and are not very susceptible to false alerts. Data collected in 550,000 searches nationwide showed a K-9 false alert average percentage of .003%.

A K-9 can sniff out drugs, weapons, explosives and criminals.

The very presence of a narcotic detection dog can deter possession and use of illicit substances among employees and students.

Employing searches increases work-area and classroom safety and decreases liability.

Having an active anti-drug program in place can reduce liability insurance costs.

Assist Law Enforcement in drug interdiction and search warrants

Executive Protection: Canine Teams are employed to search for and clear areas of potential hazards prior to the arrival of VIP's.
Asset Protection: Explosive Detection Teams are employed to maintain high security levels for targeted high risk areas. VIRTUS maintains a dedicated kennel of dogs certified in the detection of Narcotics and Explosives managed by experienced handlers with proven results. VIRTUS can create a customized contracted search program, which will be designed specifically to meet the needs of your community, school or organization. VIRTUS K-9 teams are ready to travel anywhere they are needed at a moment's notice.
Today's threats and behaviors have called for an evolution in how we protect ourselves and loved ones. Situational awareness is now part of our everyday life. There are no second chances to get it right. Initial consultations are always free, please contact us with any questions or requests